Company
PVT Solar AG develops, produces and distributes high quality PVT - hybrid collectors.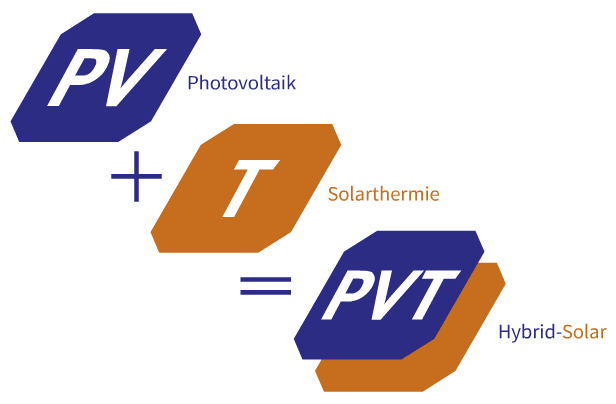 =

SUSTAINABILITY is a top priority for us: Not only in terms of energy supply and security of supply, economic efficiency and service life, but also in our relationships with customers, suppliers, partners, employees and society.
We are committed to high quality products: The overall efficiency of our hybrid collectors increases solar efficiency from 20% to over 70%. In this way, the effective solar yield on the same roof area can be tripled compared to pure PV modules. This makes a big difference in terms of the degree of sustainable energy supply of the associated building, especially in dense construction.
We offer you not only products but solutions: Whether earth probe regeneration or ice storage, with our partner B-Solartec AG we have the expertise from the planning to the operation of the complete systems.
We are committed to professional reintegration: That is why we have commissioned Südkurve Thun GmbH (division of the Stiftung Südkurve Lyss) with the final production of our hybrid collectors.
Contact
Company data