PV-Module
Our PV modules are manufactured by qualified, certified and efficient manufacturers according to our specifications. We emphasise quality and verifiable performance. That is why we have the modules tested in Switzerland by certified testing institutes.
Our innovative engineering department is committed to ensuring that our PV modules are always state-of-the-art. To this end, it not only utilises the best cell technologies, but also takes care of their sustainability, quality and service life.
The latest generation is equipped with the new dlc technology (dirt less cells) and protects your solar system from performance losses due to partially soiled solar cells.
Integral roof
PVT Solar offers a complete integral roof system. PV modules can be combined with hybrid collectors as required. With the half, 1/4 and 1/8-size modules and the end panels, a unique, aesthetically pleasing roof can be created without frames, hooks or visible fasteners.
Bild: Integral-Dach
Technische Dokumentation Integral-Dach
PVT Solar BSM-425
Our top seller with the latest N-type TOPCON cells and 445 W STC power is suitable for flat roof and on-roof installation. The module has an excellent price-performance ratio for projects ranging from apartment blocks to large systems on industrial roofs.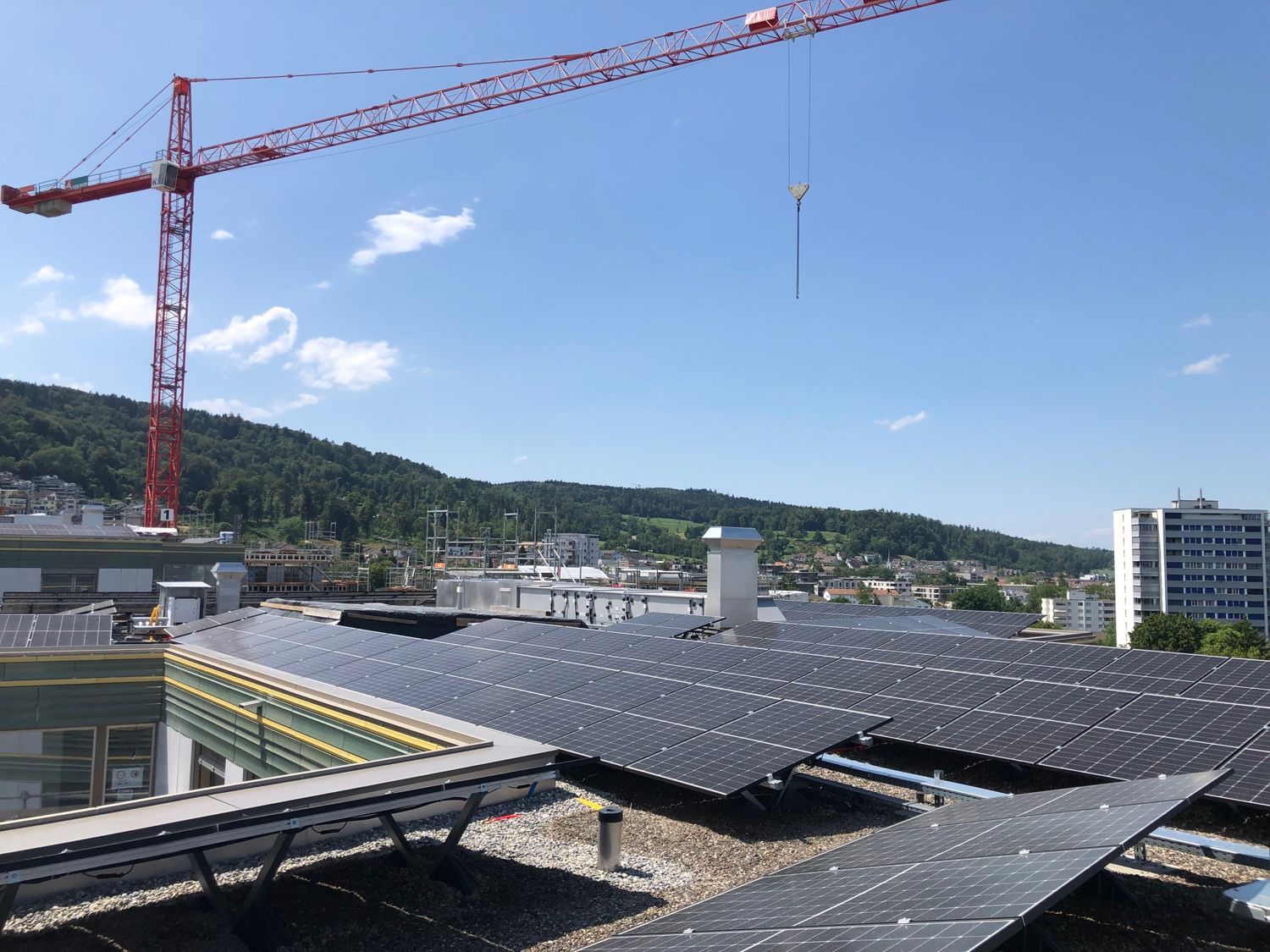 High-End Power mit dlc*
We are proud to be able to offer you our top product in fullblack design with 450 W power. With a size of less than 2m2 and our dlc technology, the module offers you maximum power and the highest yield values. And it looks fantastic to boot! Shimmering black like a pearl.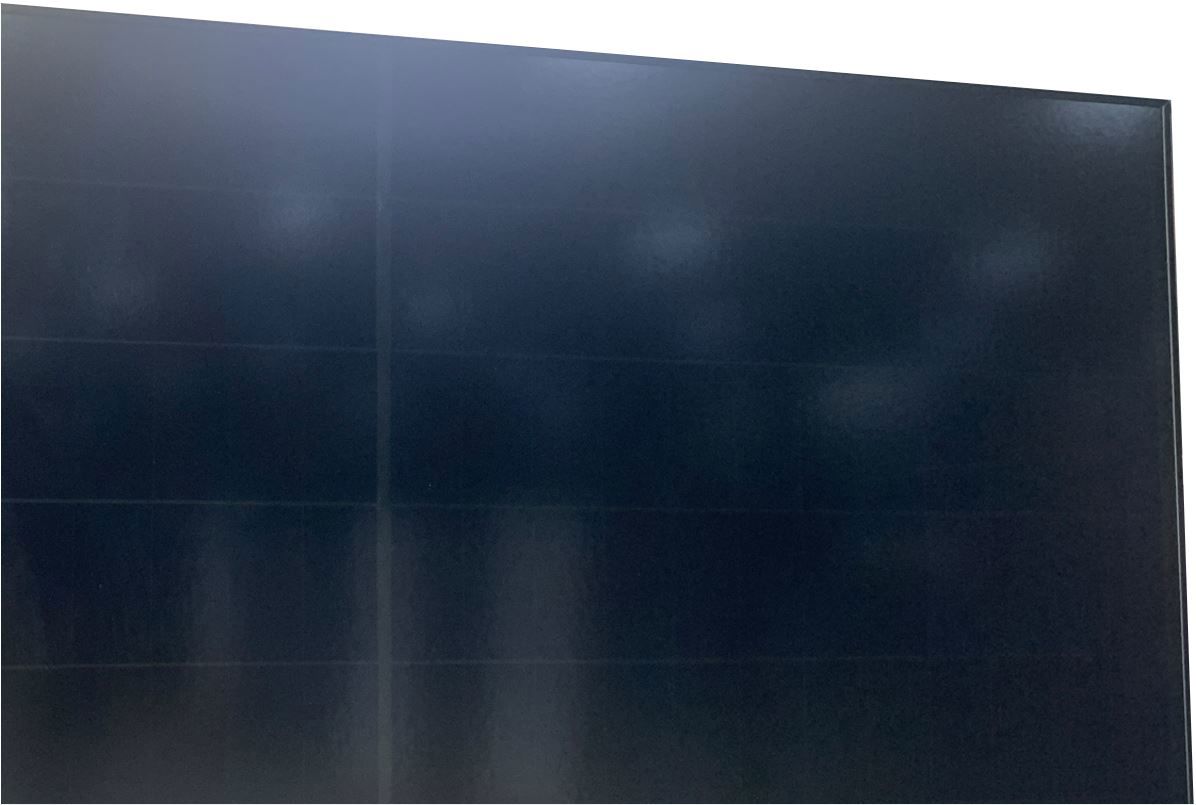 Simple but effective! Our dlc technology (dirt less cells) is based on the fact that the lower edge of a module, with or without a frame, always collects more dirt than the rest of the surface. dlc simply ensures that this zone is not covered with solar cells. This means that all cells are equally free of dirt and their performance is not impaired. This protects you from performance losses and generates an effective additional yield of up to 20% compared to dirty modules. Your maintenance and cleaning costs are also significantly reduced.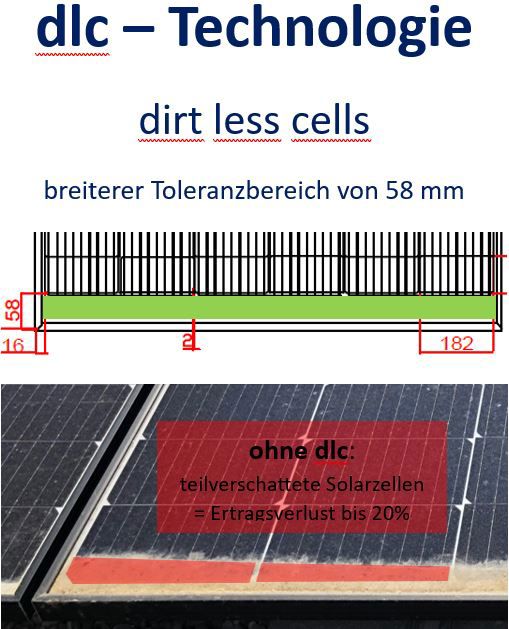 dlc requires mounting in portrait format. Portrait is also our preferred mounting method, as it usually leads to a better south-facing orientation and therefore allows higher winter yields and has a better cost/yield ratio.

Swiss Engineering - Swiss Testing and Quality - Swiss Power by PVT Solar AG